[New] Postdoctoral Researcher/ Research Associate in AI/VR for Surgical Robot
Main Duties and Responsibilities:
Successful candidate will join our MicroNeuro team in CAIR to conduct research and technology development for the minimally invasive flexible endoscopic robot for neurosurgery. MicroNeuro is a world leading robotic system for neurosurgery, with the vision to significantly improve the safety and effectiveness of endoscopic neurosurgery and make deep brain disease treatable in the lest invasive manner. The main duties of this post are for developing multi-model based (haptic, vision) algorithms and augmented reality technologies for applications such as surgical navigation, task recognition as well as surgery automation. Expected outputs are scientific publications, and/or patents and prototype systems. We particularly welcome researchers with strong interests for translational research. The applicant's professional background includes, but is not limited to:
Computer Vision
Machine learning
Augmented Reality
Robotics and Control
Computer-assisted Surgery
The applicant is expected to:
Undertake important scientific and technological tasks and achieve research outputs.
Prepare funding applications in existing and new areas of research, if required.
Assist CAIR R&D and other activities to facilitate our strategic growth of research.
Qualifications:
Ph.D. in computer science, robotics, or related disciplines. Exceptional candidate with master's degree can be also considered.
Proficient programming skills and knowledge of artificial intelligence/robotics/AR/VR.
Good teamwork ability. Willingness to conduct multi-discipline research with clinical collaborators and engage with researchers with different backgrounds.
Research experience with a proven track record of publication and/or technology innovation.
Benefits:
Competitive salary to local universities (negotiable case by case)
Medical insurance, annual leave, etc.
Report to: Prof Hongbin Liu
Introduction of Supervisor: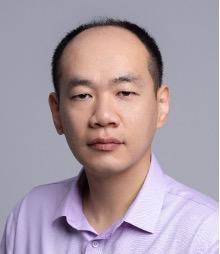 中国科学院自动化所 研究员,博导
中科院香港创新研究院人工智能与机器人创新中心-执行副主任
中科院自动化所-智能微创医疗技术团队负责人
中科院高层次人才(2020)、国家高层次人才 (2021)
刘宏斌研究员2005年本科毕业于西北工业大学,2006-2010于伦敦国王学院获硕士,机器人学博士。在英期间任教于医疗科技全球排名第4,英国第1的伦敦国王学院,历任自然数学科学与工程学学部讲师,副教授,医学与生命科学学部"医疗机器人学"准教授 (Reader in Medical Robotics), 触觉医疗机器人实验室(HaMMeR)主任。为解决触感能力缺失这一当前制约微创手术效率及安全性的关键性难题,以实现未来手术的标准化、智能化为目标,长期致力于研发具有触觉感知的柔性微创医疗机器人技术。
刘宏斌研究员2020年8月归国加入中科院自动化所,创建智能微创医疗技术团队。该团队在微创介入精准触觉传感器技术、微创介入柔性机器人技术及触觉接触感知与交互控制相关的理论研究等方面取得了业内公认的开创性成果。所研发的柔性分布式触觉感知技术、具有触觉反馈的微创颅脑手术机器人MicroNeuro系统,软体内镜机器人MorphGI系统在理论与技术实践上处于世界领先地位。共发表国际机器人顶尖期刊与会议超过110余篇,H影响因子37,国际发明专利(PCT)7 项,总科研经费累计超过350万英镑及3500万人民币。